OUR MISSION
As a quality health care provider and community partner, Grand View Care Center provides quality person-centered care by serving each resident with care and compassion while preserving individual independence and dignity.
GRAND AVENUE ASSISTED LIVING IS NOW OPEN AND NOW EXCEPTING APPLICATIONS!
Grand Avenue Assisted Living is a modern establishment that features private rooms with a kitchenette, TV, and private bath. Grand Avenue also includes beautiful community areas that include a dining room with a full kitchen, two cozy family room areas with fireplaces and large TV's, a sun porch and more. With an entrance that's separate from the skilled nursing facility! Call and set up a tour today at 608-989-2511! Call Today Don't Wait!
Nursing Scholarships!
Grand View works to help its employees with their career choices. Through our scholarship programs, many of our certified nursing assistants have been able to attend nursing school. A large number of our current nurses have used our scholarship programs. We like to say that we grow our own nurses!
Grand View Care Center offers up to $17,500 in scholarships to its employees who are enrolled in our scholarship program!
Grand View is a non-profit 501 (C)(3) tax exempt. For any questions or to donate please contact Stacy Suchla.
ssuchla@grandviewhome.org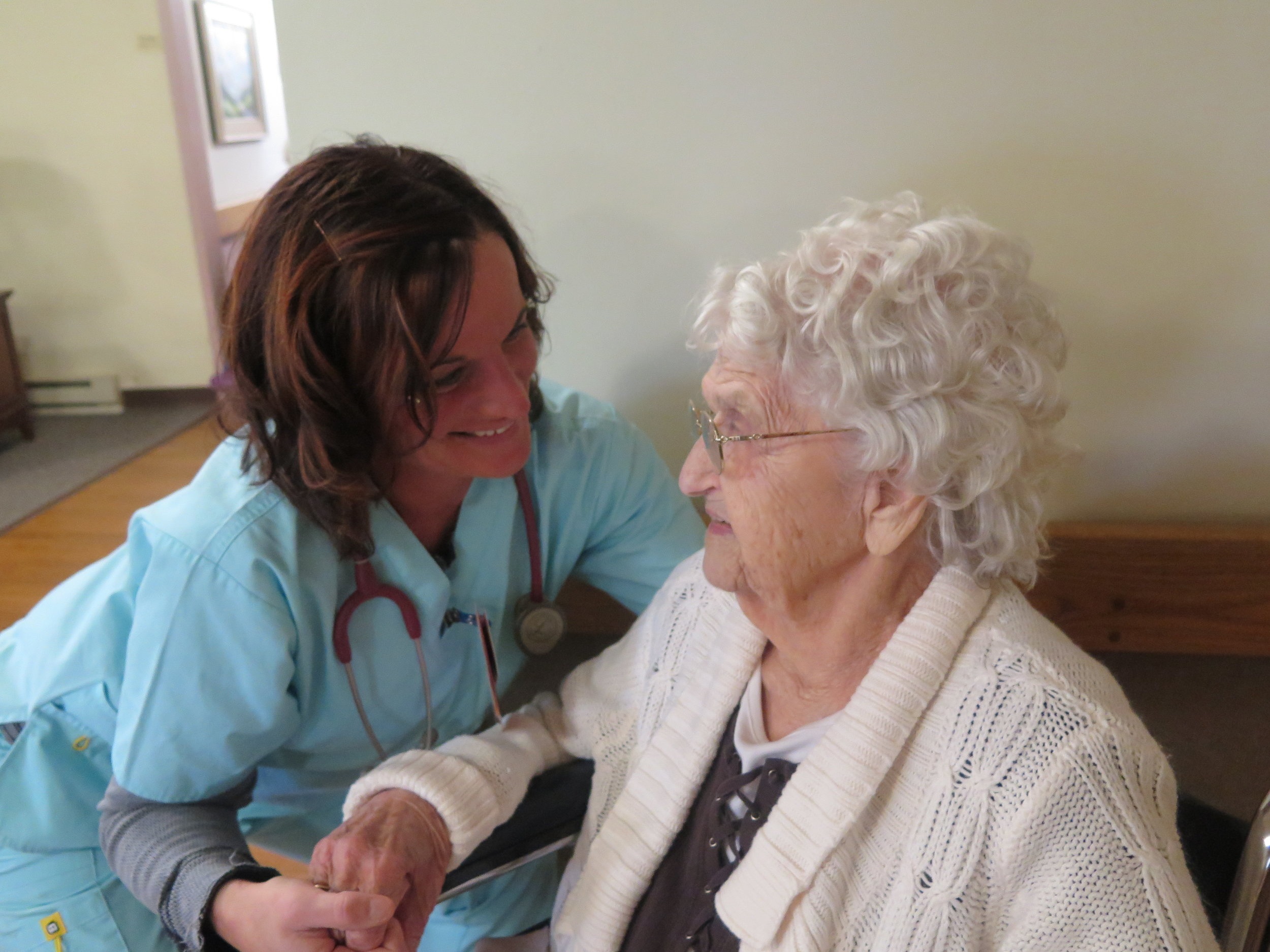 Join Our Nursing Team Today!
Grand Avenue Assisted Living
Grand Avenue Assisted Living is a brand new facility with 12 rooms. 12 private rooms for those who need assistance with completing house work or personal care. All are equipped with a bathroom (including shower), kitchenette, TV and much more. Please stop in for a tour or call 608-989-2511 for information.
Grand View Care Center, Inc. has 98 rooms, of which 56 are private rooms and 21 semi private rooms. Grand View Care Center offers short stay and long term skilled nursing care, as well as physical, occupational, and speech therapy. We provide specialized Memory Care for those affected with Alzheimers and dementia.
Grand View Fitness Center
Grand View Fitness Center is contracted with Achieve Solutions that consist of highly credentialed licensed therapists that provide beyond exceptional therapy services. The Fitness center is open to the public and offers very affordable memberships to get you started on your fitness journey.
What our residents are saying